Eagle 83, this is Command Post Kimchi, do you copy, over?
Banner photo today is of the Spring River at Mammoth Spring State Park
at the Arkansas / Missouri border along US 63.
Today's travels took Eagle 83 up and over the Salem Plateau of the Ozark Mountains , requiring a change in altitude of about 1000 ft / 305 m.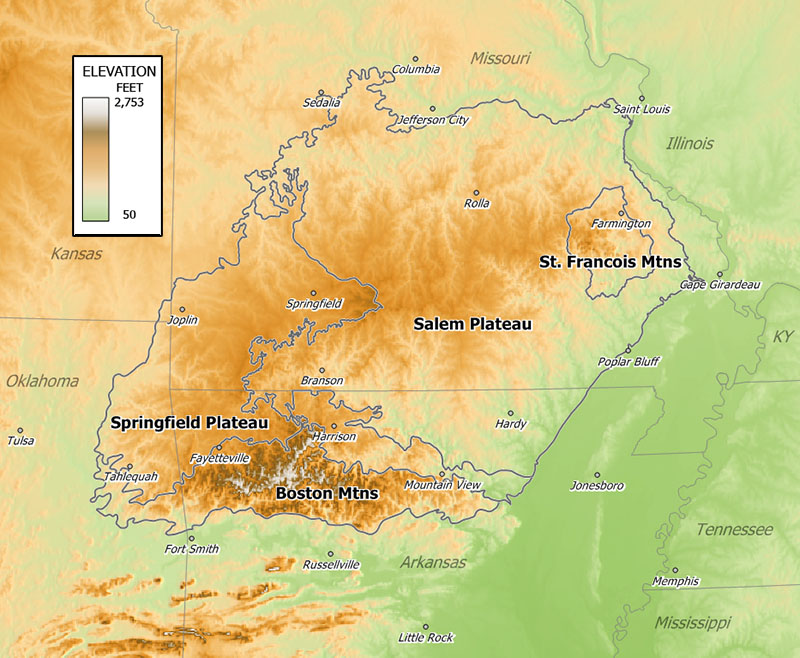 Ozark Mountains
Eagle 83 BusCom Alex reported that Captain Greg said, "Those hills were something else", (paraphrased, in order to keep this blog family-friendly). Lunch was at a truck stop in West Plains, Missouri , and then quickly back on the road. No time to linger. They had a quick break around dinner time at a Platte City, Missouri truck stop.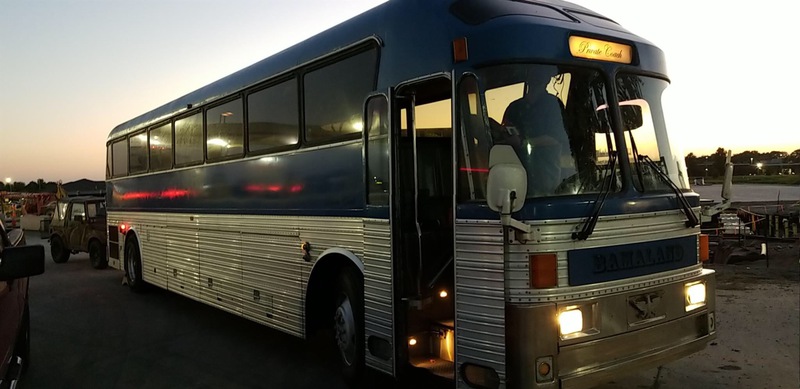 Eagle 83 at Platte City Truck Stop
Here they met up with my longtime friend and colleague JohnW, who was kind enough to bring them some Kansas City BBQ from his friend's restaurant, the Tin Kitchen .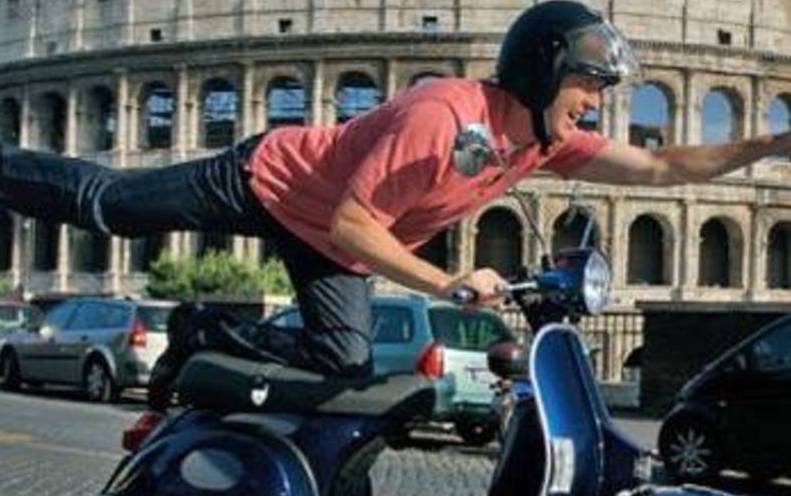 JohnW delivering KC BBQ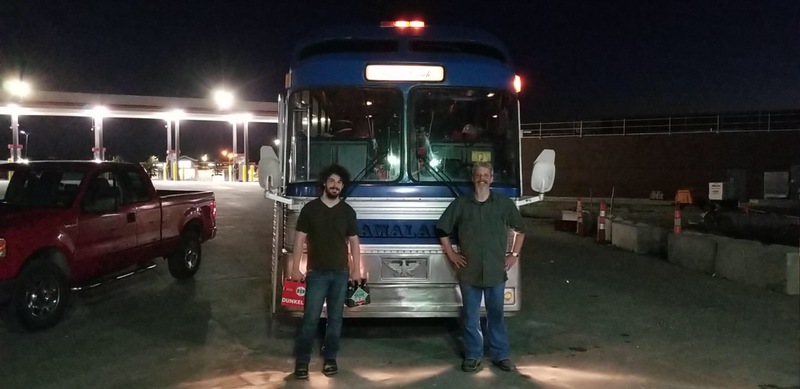 BusCom Alex and Capt Greg
Equipped with boxes of BBQ and local Kansas City brews, they quickly departed (no time to linger) and proceeded a bit further along the interstate. They finally turned in for the night at Rock Port, Missouri to enjoy the KC BBQ. Today they travelled in two states, Arkansas and Missouri. It was longest day yet, although this is only day two.
The Route
The route begin from last night's stopover, Trumann, Arkansas and proceeded along US 63 and US 60 to Springfield, Missouri. After the winding roads through the Ozarks, Greg was ready for some Interstate travel. They deviated from the planned route, proceeded due west along I-44, where they picked up I-49 northbound in Joplin, Missouri to metropolitan Kansas City . They took loop I-435 around the Missouri side of the city, breaking briefly for dinner in Platte City, Missouri . After a quick stop at the Quik Trip, they proceeded along I-29 northbound to Rock Port, Missouri, where they spent the night. Rock Port is the first city in the United States to be entirely powered by electric wind turbines. Thus ends day two.
Day Two Statistics
| | |
| --- | --- |
| From | Trumann Arkansas |
| To | Rock Port, Missouri |
| Departure | 9:15 am |
| Lunch | 60 min |
| Dinner | 45 min |
| Arrival | 11:00 pm |
| Duration | 12 hr 05 min |
| Distance | 560 mi / 900 km |
| Daily Speed | 46 mph / 75 kph |
| Trip Speed | 46 mph / 75 kph |
Cumulative Statistics