Today's journey was almost boring, and boring is good when you're travelling in a 35-year-old vehicle. Environmental controls were restored, and heat is now available in abundance. The crew made good time today, arriving to bivouac in Valleyview, Alberta.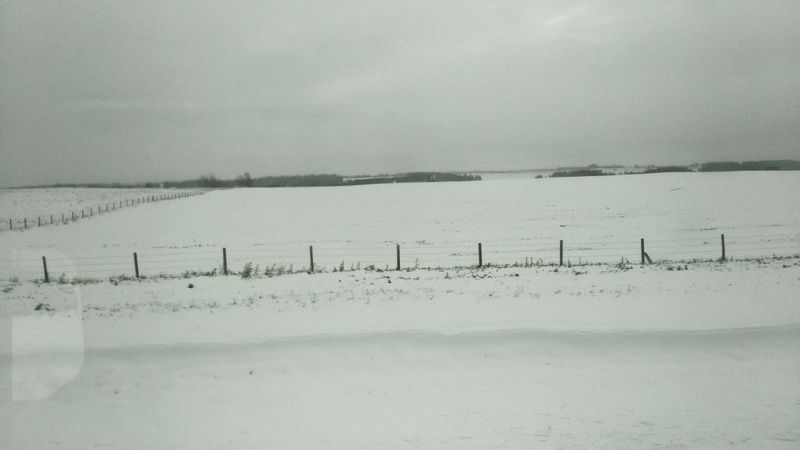 Snow in Edmonton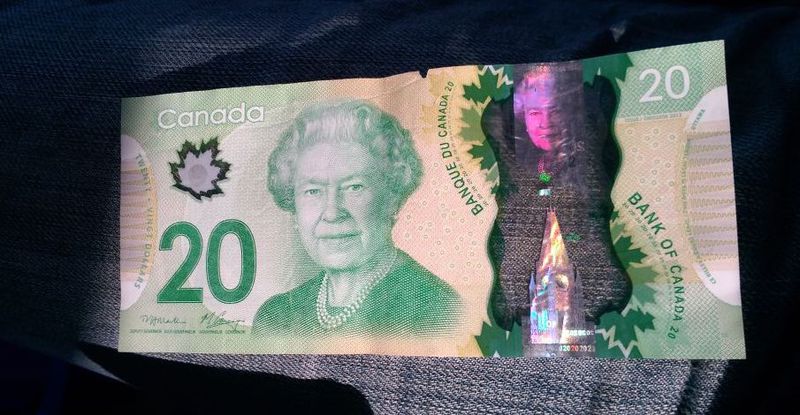 BusCom Alex found some Monopoly money

Trestle Bridge Ahead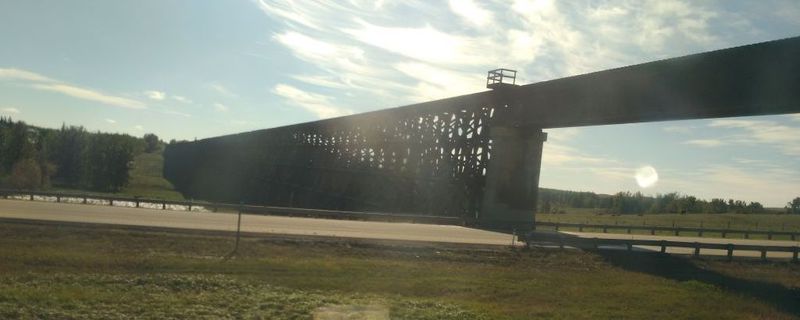 Sure Hope We Fit Under
The Route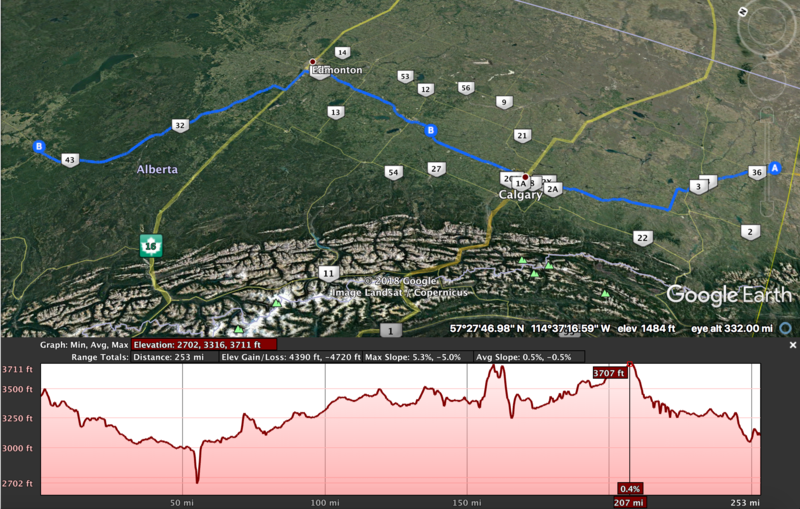 Day eleven, route elevation profile
Today the route continued north on Alberta Highway 2 to the capital city of Edmonton, Alberta. There they proceeded a short distance west along Alberta Highway 16, part of the Trans-Canada Highway System. They turned northwest onto Alberta Highway 43, bringing them to Valleyview, Alberta, their destination on this eleventh day of the journey.
Day Eleven Statistics