Banner photo is of scenic British Columbia
The expedition encountered a 10% steep grade as they descended into the Peace River valley. The skilled crew and their robust craft successfully navigated this hazardous region of space, although this meant maintaining a lower velocity vector than called out on the mission profile. Crew arrived safely in Pink Mountain, British Columbia to overnight.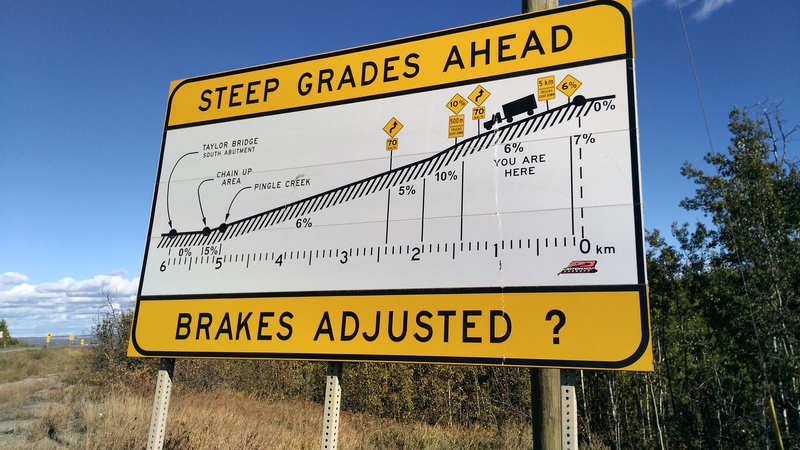 Steep grades ahead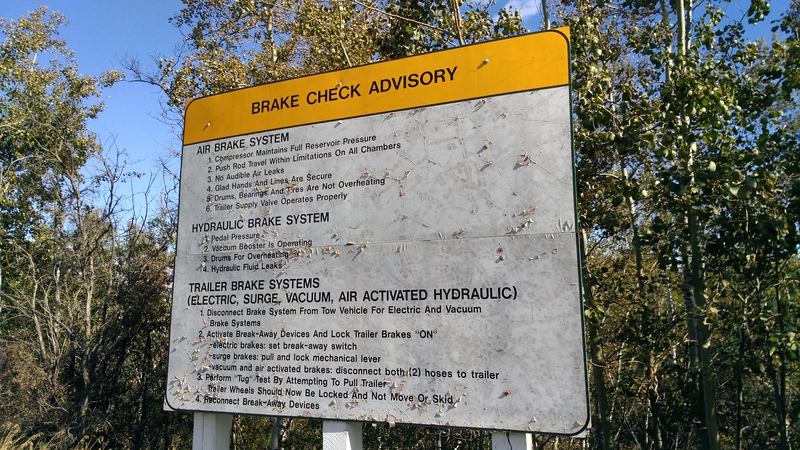 Check your brakes - they're serious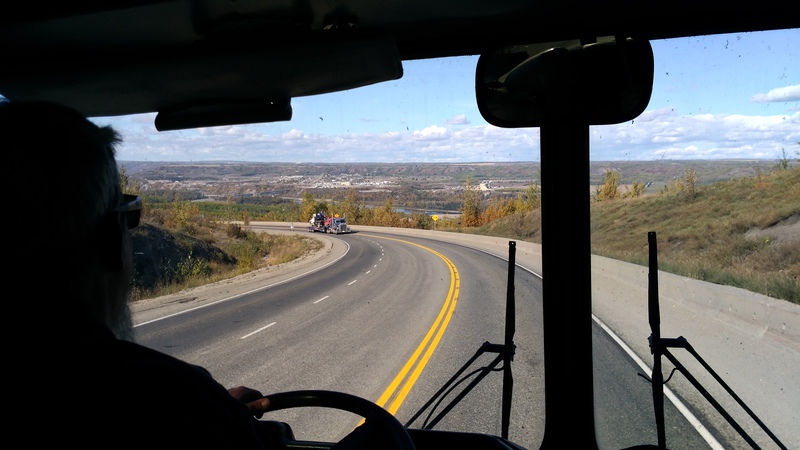 It's steeper than it looks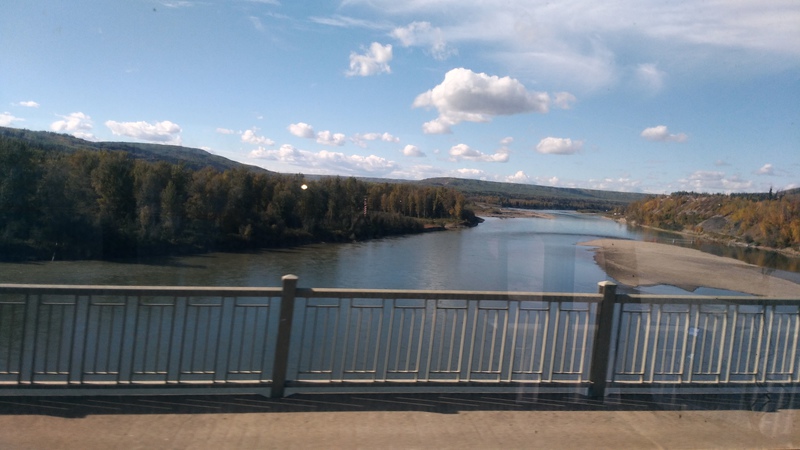 Peace River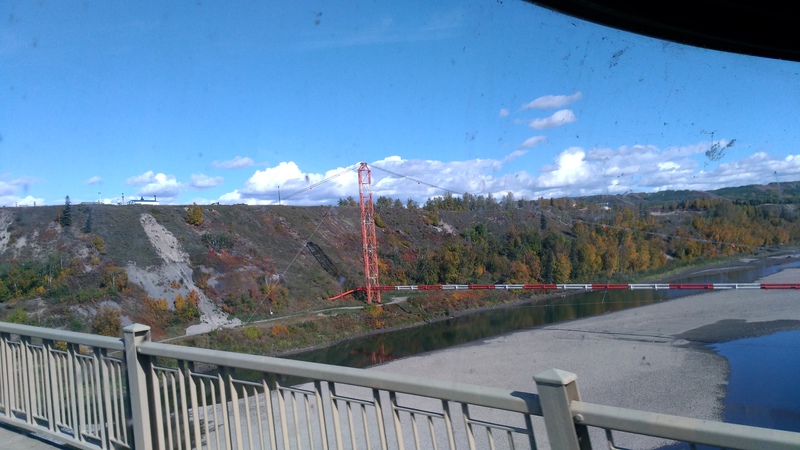 Peace River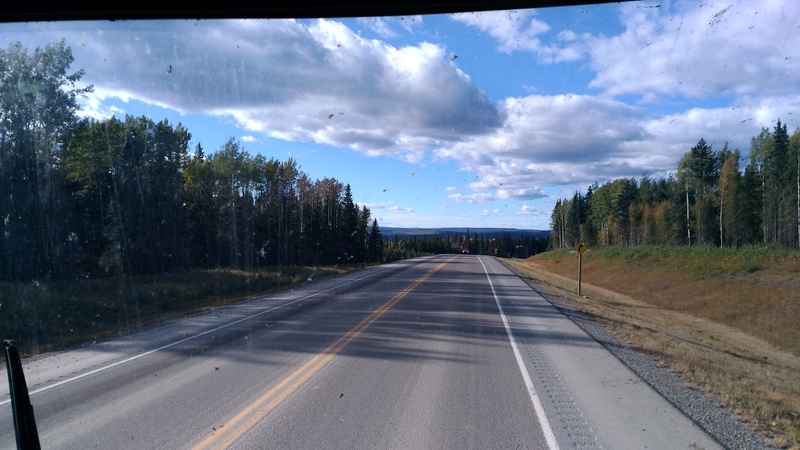 Going up the hill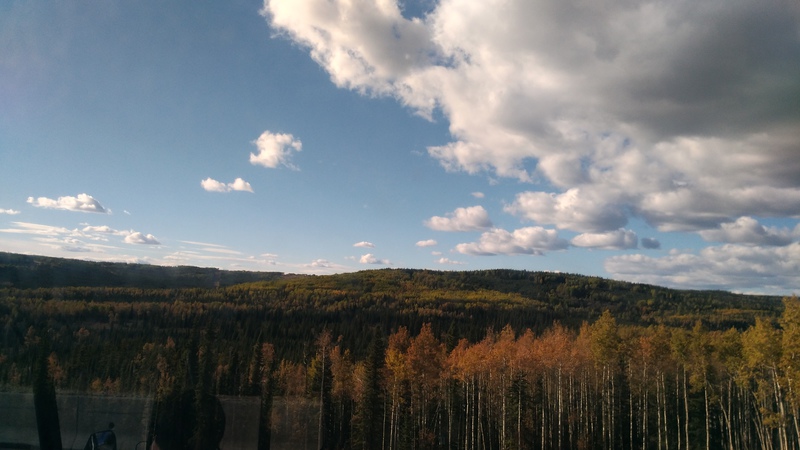 Beautiful scenery in British Columbia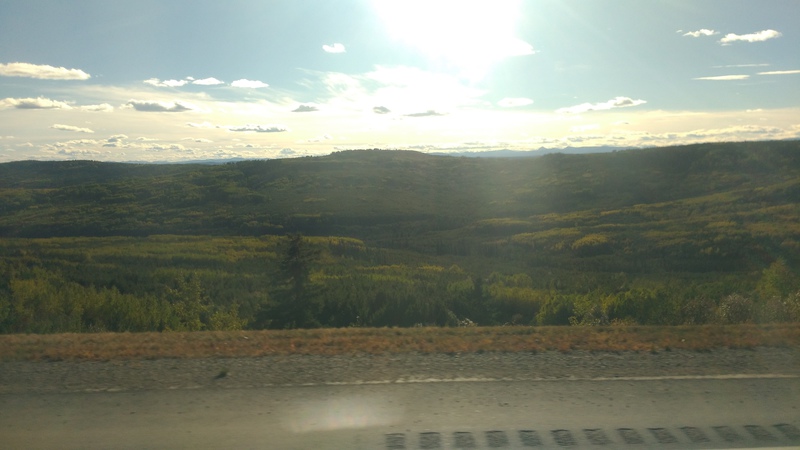 British Columbia sunset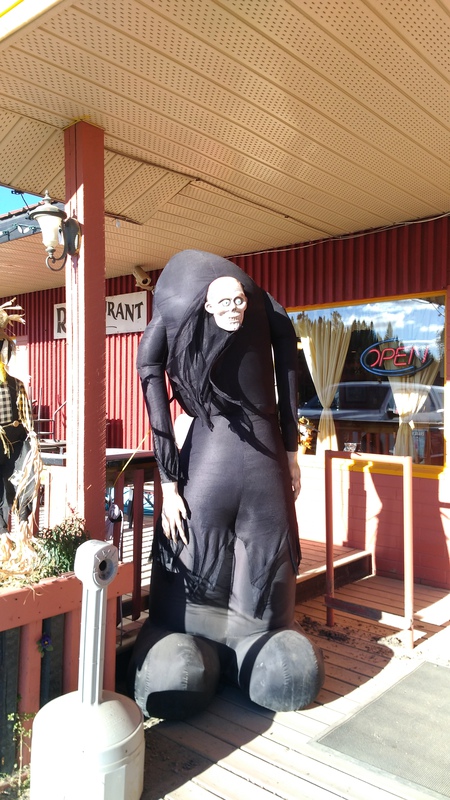 The innkeeper in Pink Mountain, strange but pleasant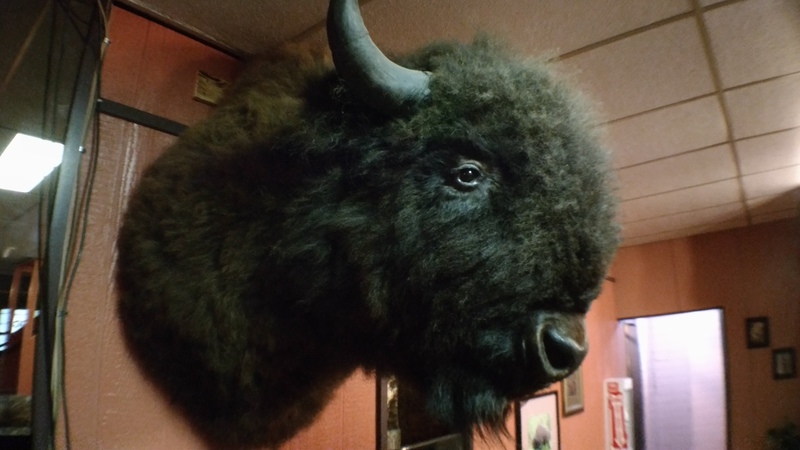 This what happens to guests who don't pay their bill
The Route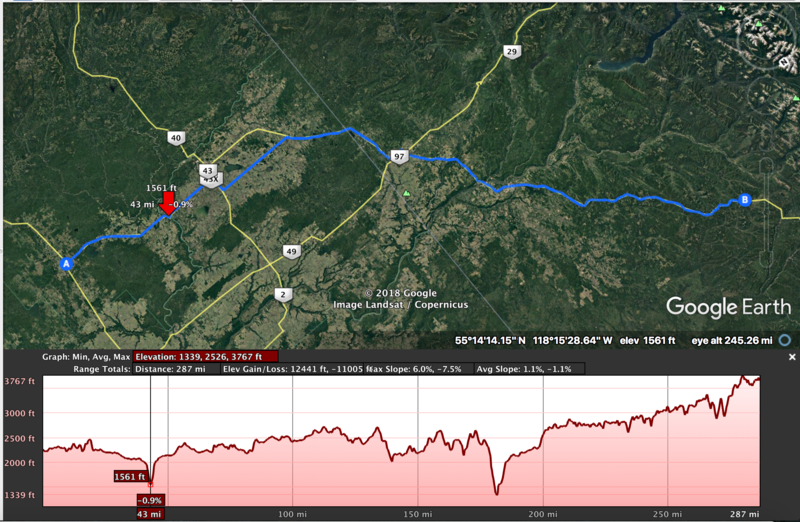 Day twelve, route elevation profile
Today the route continued west along Alberta Highway 43 through Grande Prairie, Alberta and Dawson Creek, British Columbia, where they turned onto British Columbia Highway 97 proceeding northwest to their destination, Pink Mountain, British Columbia.
Day Twelve Statistics