Eagle 83 emerged from the far side of planet Aishihik without incident today, and proceeded along one of the easiest courses of the entire journey. They arrived without incident in Tok, Alaska, having passed through intergalactic customs and immigration with ease.
Some scenery from today's journey: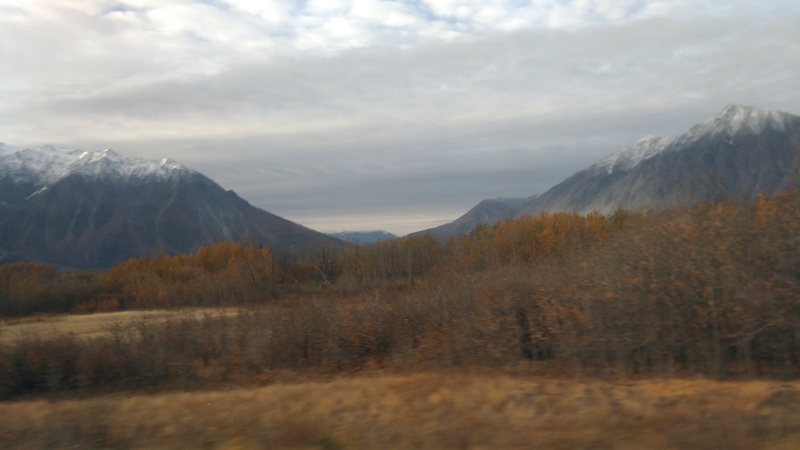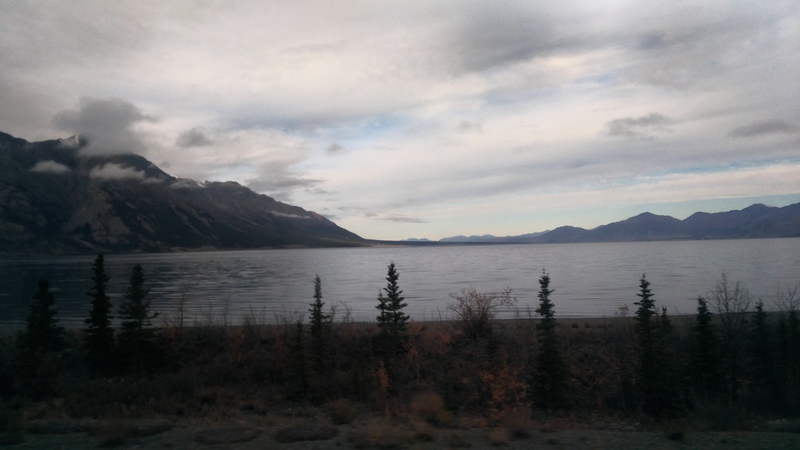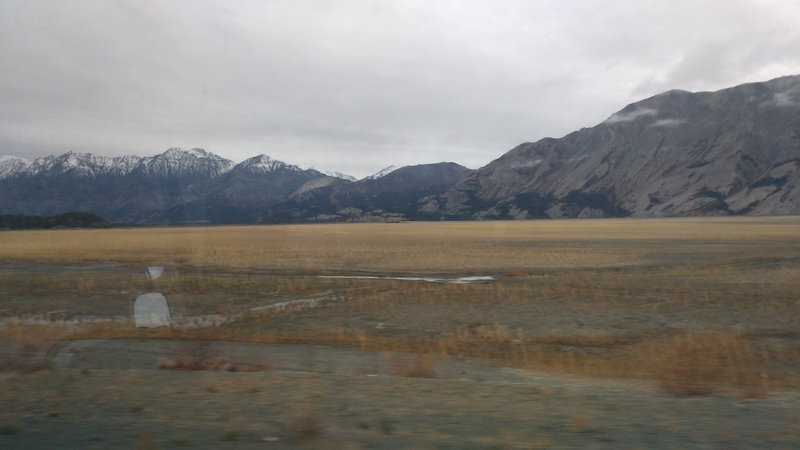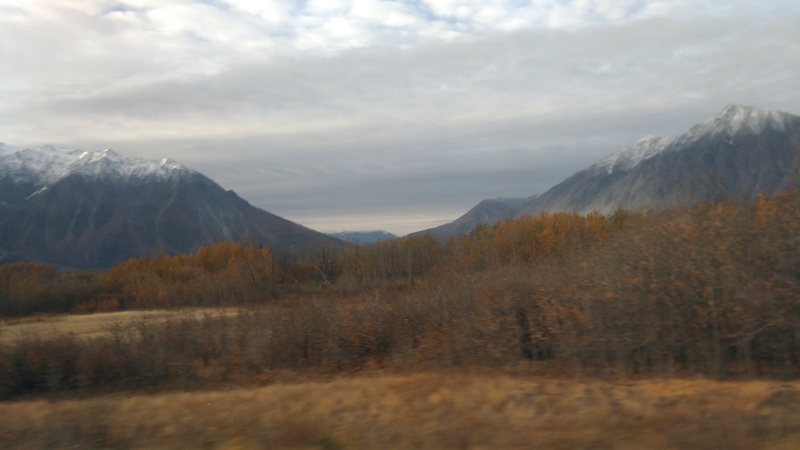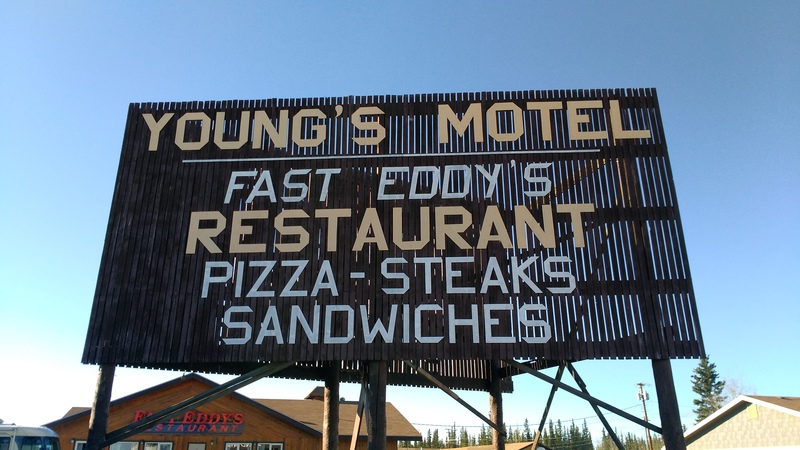 Expedition Sound Track
Eagle 83's official Musical Entertainment Officer, DJ Hitch, has declared the official sound track for the expedition:
The Route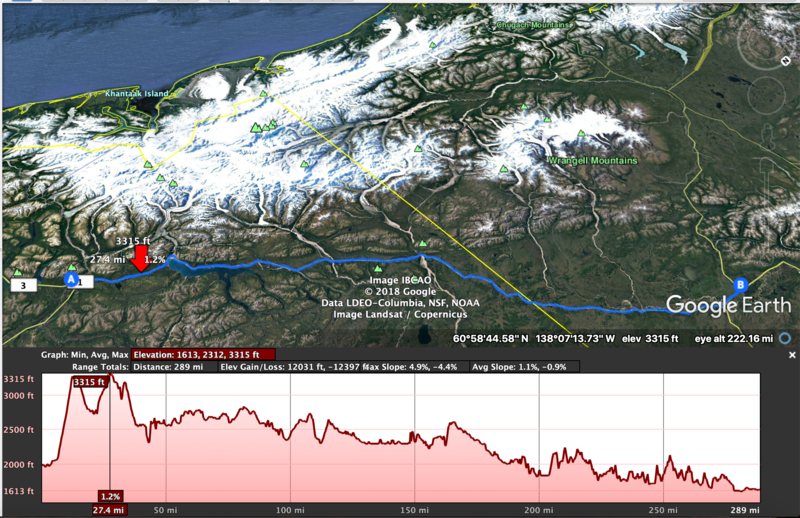 Day sixteen, route elevation profile
Today's route continued on the Alaskan Highway. They began on Yukon Highway 1, which changes to Alaska Route 2 upon crossing the Alcan Border.
Day Sixteen Statistics