The Eagle 83 and crew completed their mission today, landing in Fairbanks, Alaska, at a site they named Regency Fairbanks. This will be their temporary base of operations for the next few days. After a mandatory rest period, the crew will begin a series of EVA explorations using the Tundra Excursion Module (TEM), Samurai. The goal is to establish a permanent operational base in the area known as North Pole, Alaska. Next will be to establish a communications center for better and more reliable communications.
After a couple more posts summarizing data from the expedition, updates will no longer be daily, but as major events unfold. Once Eagle 83 has established a permanent base station, I will hand over this blog to Capt. Greg to manage as he sees fit.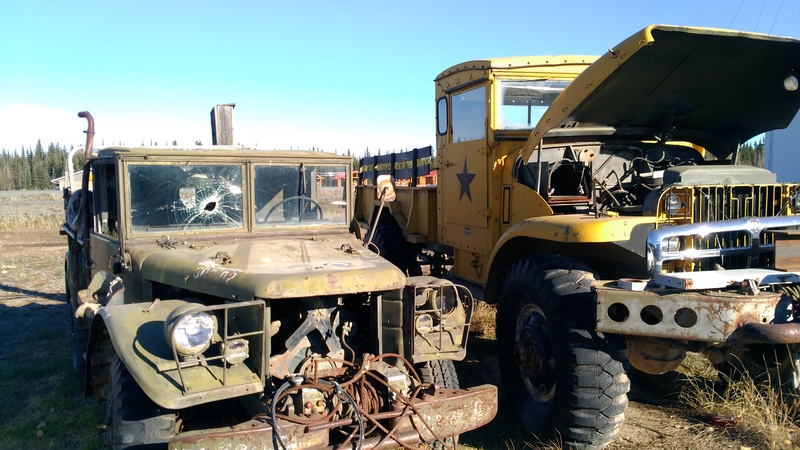 Compared to these vehicles, Eagle 83 is in GREAT shape!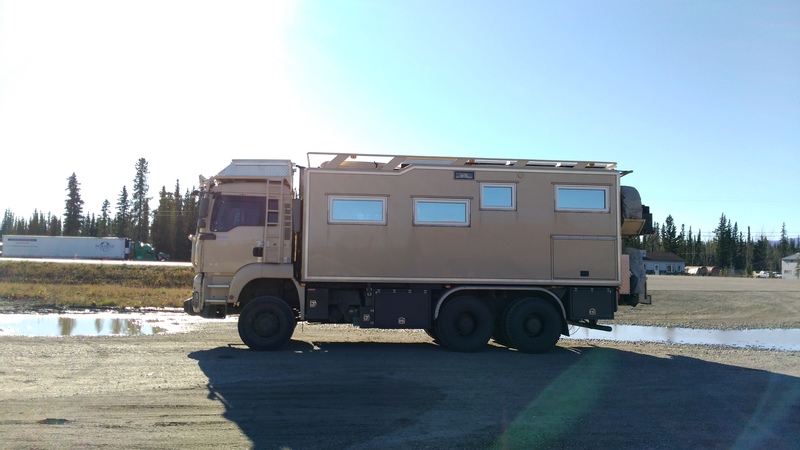 RVs, Alaska style
Some scenery from today's final journey.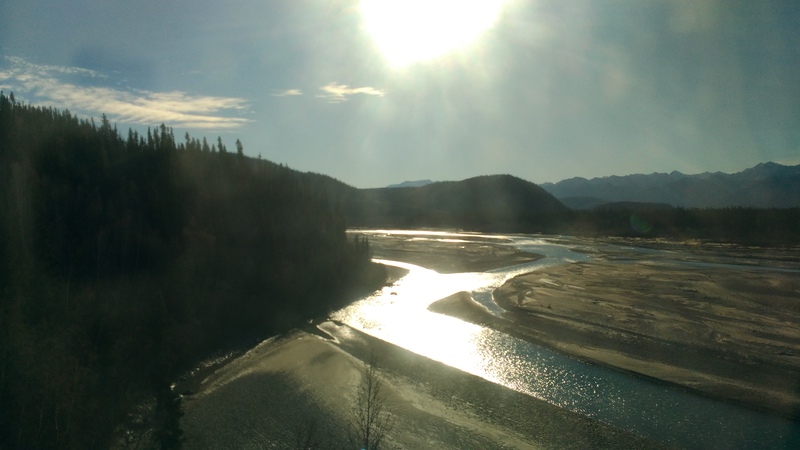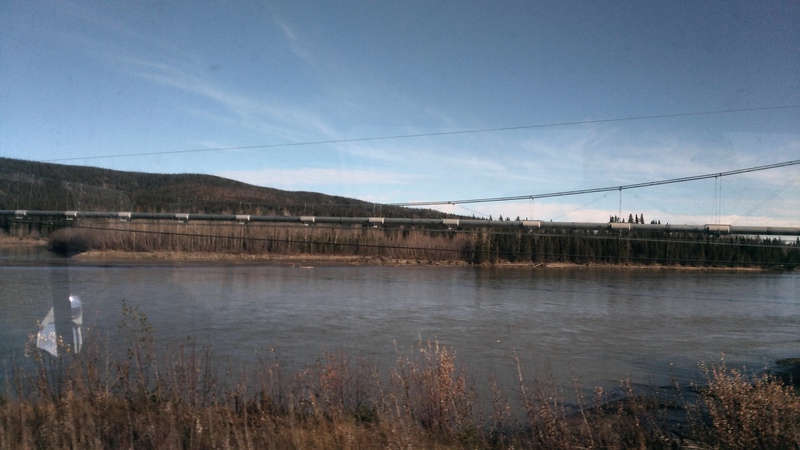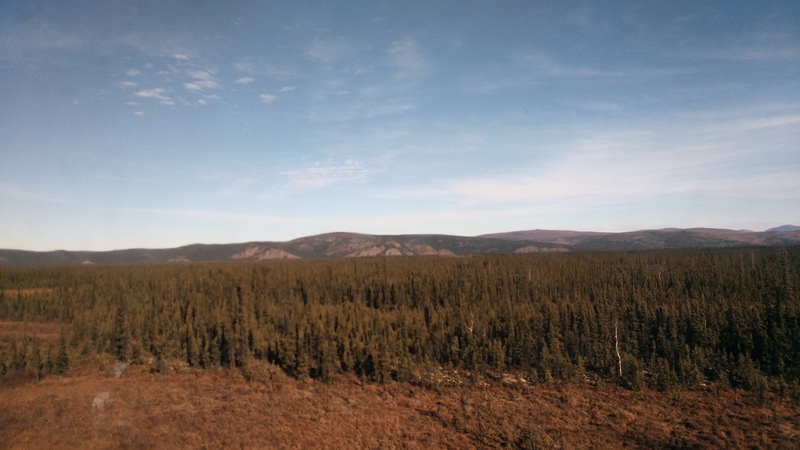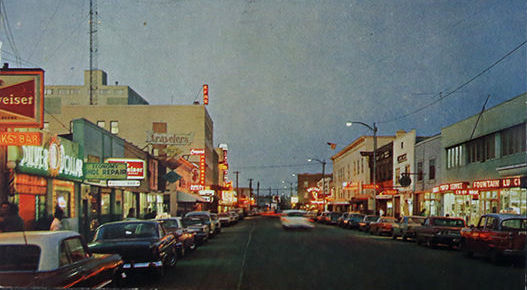 Night view of Fairbanks
The Route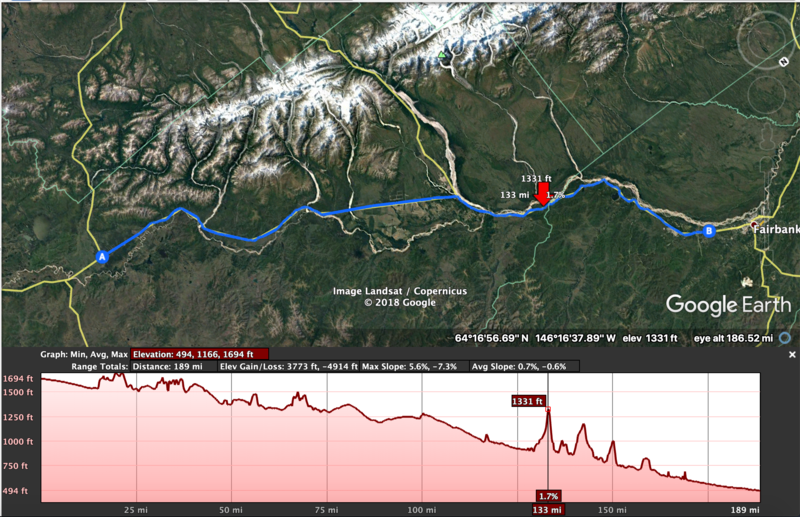 Day eighteen, route elevation profile
Today's route continued on the Alaskan Highway on Alaska Route 2. The Alaskan highway officially ends at Delta Junction, Alaska. The crew continued along Route 2 to Fairbanks, Alaska, marking the end of the travel phase of their expedition.
Day Eighteen Statistics
| | |
| --- | --- |
| From | Tok, Alaska, |
| To | Fairbanks, Alaska, |
| Departure | 9:30 am |
| Arrival | 3:30 pm |
| Duration | 5 hr |
| Distance | 190 mi / 305 km |
| Daily Speed | 38 mph / 61 kph |