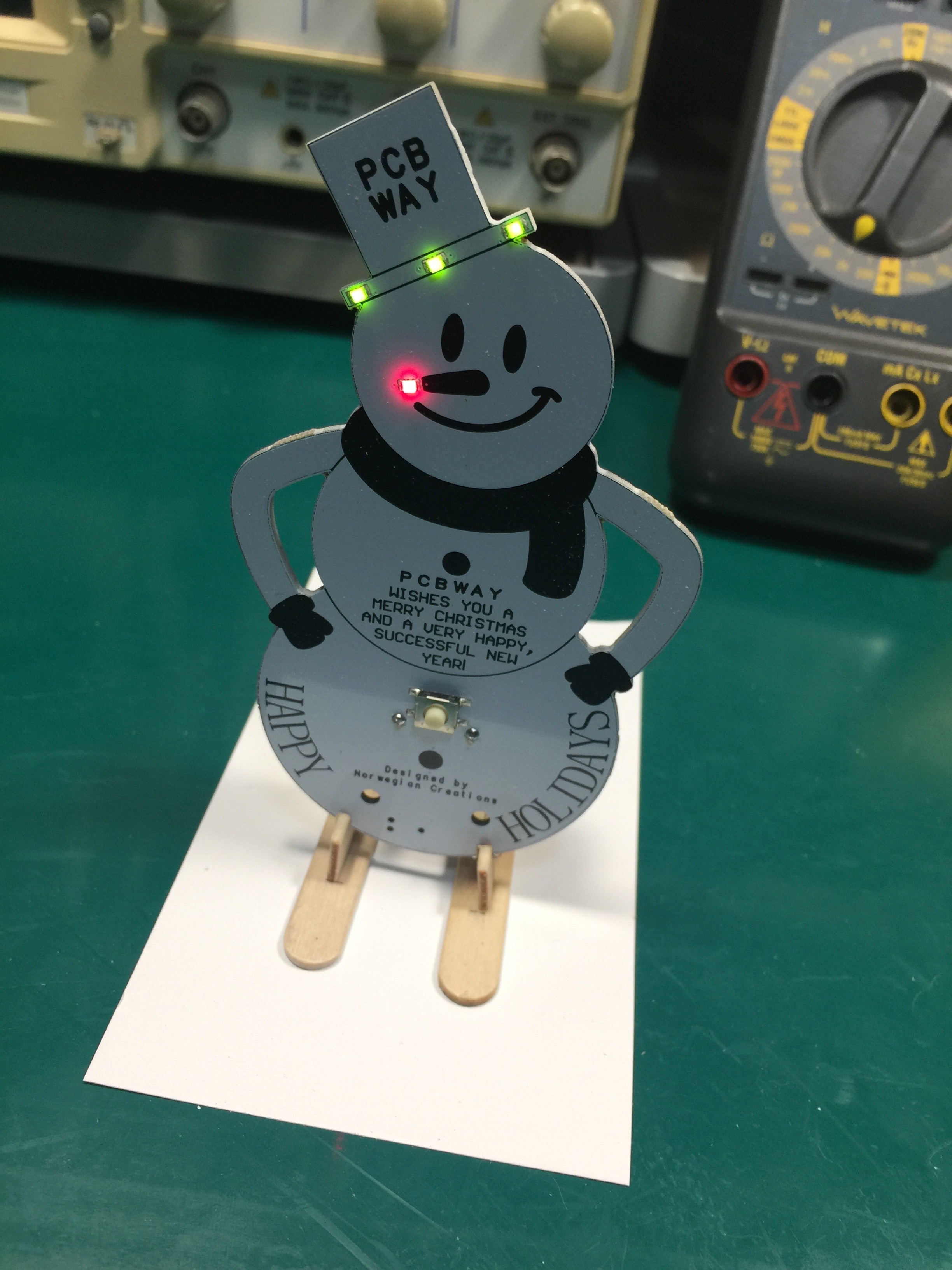 PCB Snowman, a gift found inside a PCB order from China
Pardon my Mess
One of my New Year's resolutions is to organize my blog and include a bunch of new material. One incentive is that I've started distributing business cards (or name cards for my Korean friends) which show my blog's website.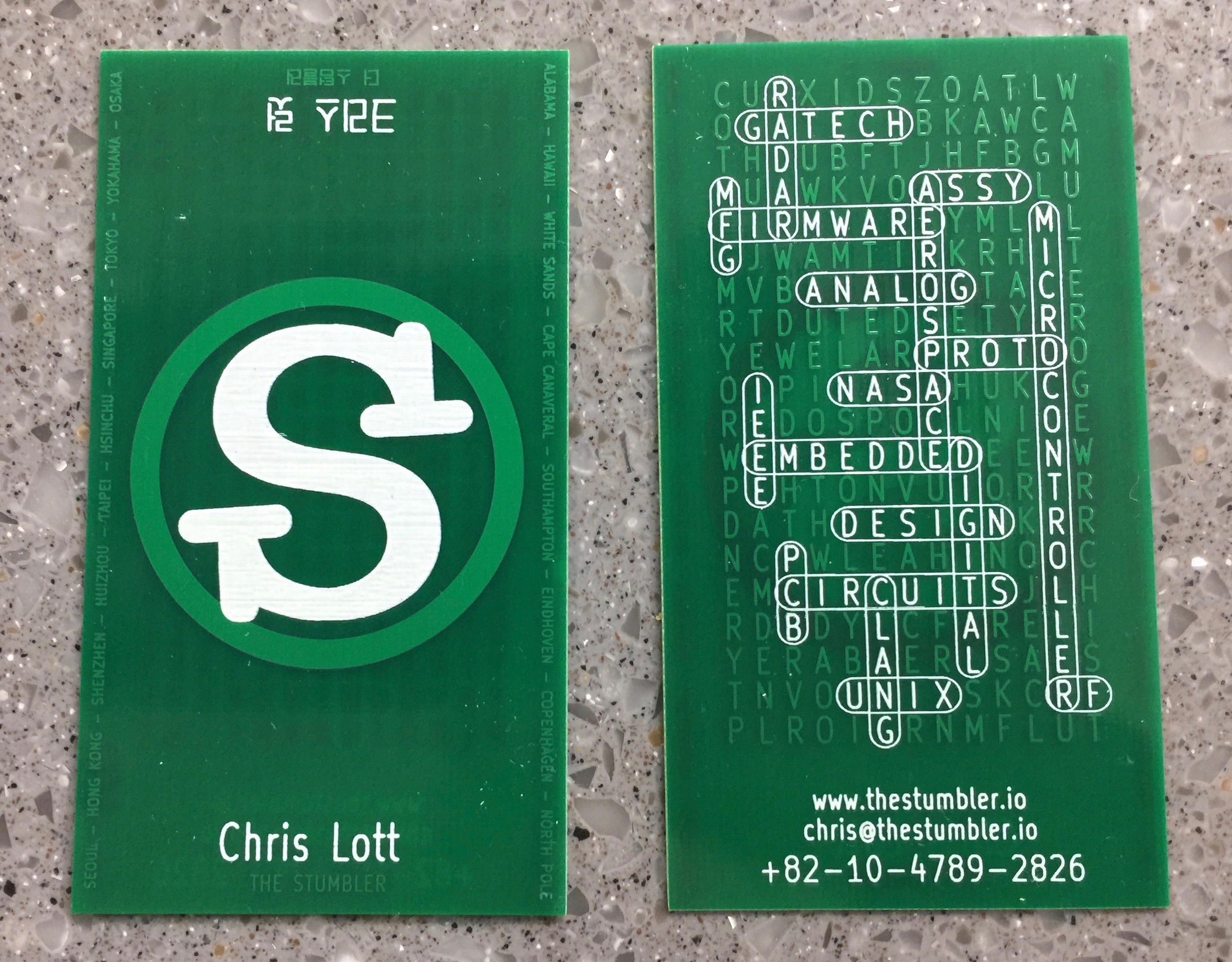 New business cards disguised as PCBs
So I sat down Sunday afternoon to do this, and immediately ran into a bunch of unexpected issues. I got way deeper into Jekyll than I really wanted to, but fighting it all day, I finally got it sorted out. I am now focusing on the content rather than the tool.